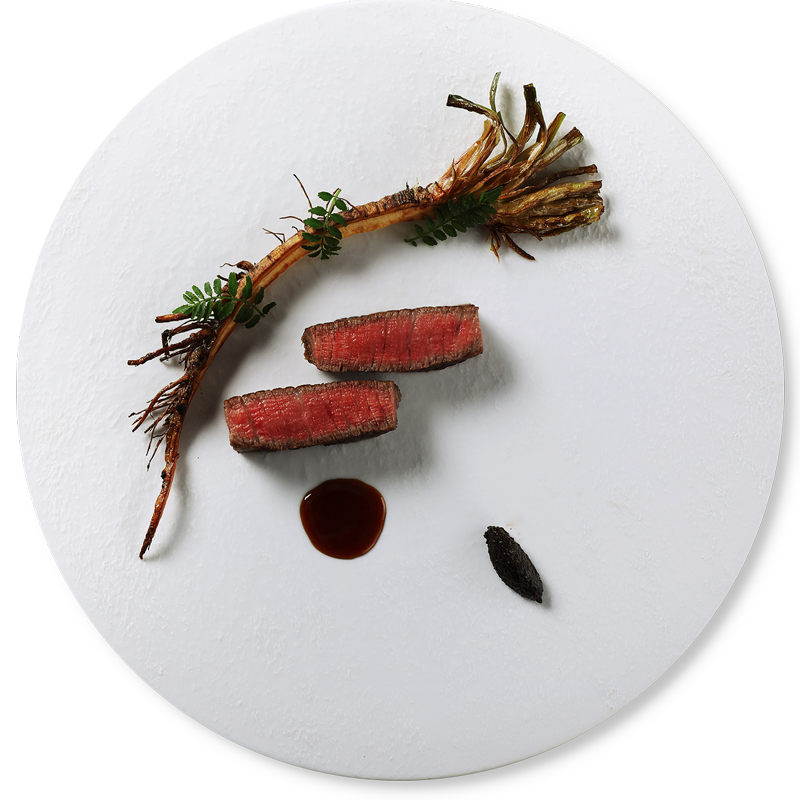 I take a deep breath in the pure white air, and the day begins.
Every morning, the finest ingredients await me.
Once I lay my eyes on the ingredients bestowed by the gods of the sea and mountains, there is no compromise.
The equation derived from numerous cooking methods such as pickling, grilling, boiling, steaming, frying, fermenting, and aging is both delicious and enjoyable.
I want you to savor this delicious time and enjoy it.
We strive every day and express gratitude to welcome everyone with a smile. Welcome to Mashiro.
After training at the Osaka "RIHGA ROYAL HOTEL," he became the chef of "Restaurant Chambord" in Kokura City, Fukuoka, at the youngest age of 33 in the history of the hotel. He then served as a chef at the French restaurant "DOUZE GOUT 12+" Kyoto, and achieved success in competitions such as being selected as a finalist for the "Bocuse d'Or International Cuisine Contest 2015" representing Japan. In May 2012, he opened "Koshimo plus" in Ashiya City, Hyogo Prefecture. It was featured as a long-awaited Michelin one-star restaurant in the Michelin Guide Kyoto-Osaka 2014. Then, in November 2017, he opened the eagerly awaited second restaurant, "Gion Roiro." It was also featured as a one-star restaurant in the Michelin Guide Kyoto-Osaka 2018.
And in August 2023, he opened the new innovative cuisine restaurant "Mashiro" in front of Rokkakudo, Kyoto City, Kyoto Prefecture.
He carefully selects seasonal ingredients that are not readily available in the market and directly delivers them from producers across the country. Without being bound by genres, he creates glamorous dishes while focusing on ingredients.
"Clear your mind."
He hope you reset your emotions and thoughts and enjoy the cuisine with your sixth sense.
Thank you for visiting the Mashiro website.

For inquiries from the media and interviews, please contact us using the form below.

※Please note that we cannot respond to individual inquiries such as business hours. Thank you for your understanding.